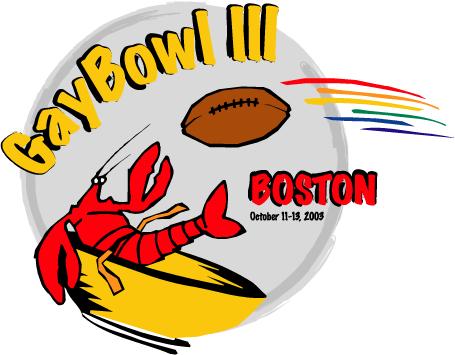 GayBowl III will be held in Boston, October 10-12!
Gay Bowl III Sponsors:
Fritz-Boston
224 Boston Street Restaurant
WHDH - Channel 7
FLAG Flag Football
Boston will be hosting the next national Gay Flag Football Tournament. Teams from several cities will be visiting Boston to compete for the national championship. Los Angeles is the two-time defending champion, last earning the title in San Francisco in April, 2003.
Click here for a schedule of events for GayBowl III!
Click here for a schedule of games for GayBowl III!